Part of Deutsche Bank's philosophy is the belief that creativity, dedication and discipline can lead to outstanding achievement. Deutsche Bank's music initiatives focus on supporting and encouraging young people in exploring their potential.
By collaborating with the following organizations to promote young musical talent and help people experience music outside of the concert hall, the Bank provides a source of inspiration for local communities.
Berlin Philharmonic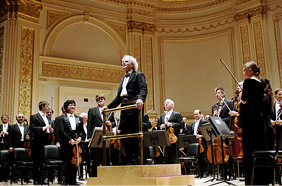 Deutsche Bank and the Berlin Philharmonic joined together in a global partnership 25 years ago to make classical music accessible to broader audiences and increase the availability of quality music education. The Berlin Philharmonic's Zukunft@BPhil education program introduces children and young people to the world of classical music through creative workshops, helping them discover new forms of expression. With the Bank's support, the Berlin Philharmonic's Orchestra Academy has trained over 600 gifted young musicians. Academy graduates now make up about a quarter of the orchestra. The Digital Concert Hall, which the Bank helped launch and continues to support through an exclusive partnership, streams Berlin Philharmonic performances online in high-definition, live and on-demand. The Digital Concert Hall currently features more than 300 concerts as well as interviews and other footage.
New York Philharmonic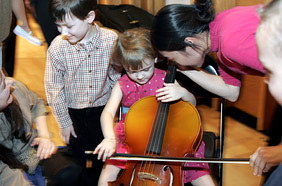 Deutsche Bank believes that orchestral education enhances children's creativity and music understanding, and The New York Philharmonic has proven itself to be a leader in this field. The School Partnership Program (SPP) is a groundbreaking music education initiative that serves children in New York City public schools. The comprehensive program engages students for three years and includes classroom instruction, in-school residency of a New York Philharmonic Teaching Artist, visits to Avery Fisher Hall for full orchestra concerts, music composition, a scholarship program for private instrument study, and extensive resource materials developed jointly by classroom teachers and Teaching Artists.
Metropolitan Opera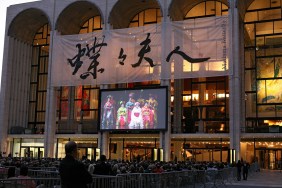 Deutsche Bank has enjoyed a longstanding relationship with the Metropolitan Opera since first sponsoring "Opening Night" in 2001. The Metropolitan Opera is one of the most enduring premier cultural institutions in New York City, and for many generations, "Opening Night" at the Met has signaled the commencement of the city's cultural season. In recent years, to accommodate a more diverse audience, the Met has become committed to increasing accessibility through a greater number of public performances. Programs like "The Met: Live in HD," which broadcasts live transmissions of Met productions into local movie theaters around the world, and "The Met Player," which makes selected performances available on demand via the Met's website, make it possible for anyone to appreciate opera. To further this goal, Deutsche Bank has occasionally sponsored live plazacasts and simulcasts of "Opening Night," broadening access and allowing the public to benefit from this cultural opportunity