For 40 years, Deutsche Bank has been encouraging and supporting new artistic talent and original ideas. The concept of the collection concentrates on works on paper and photography by international contemporary artists. The bank's involvement in art is a pillar of its Art & Culture division. The global division concentrates, cross-links and develops Deutsche Bank's activities and strengthens the company's cultural diversity. In the Americas, the Collection is on display throughout the Deutsche Bank offices, with main hubs in New York and Jacksonville.
Deutsche Bank Center
Contemporary art has been integrated into our identity for over 40 years, and the artworks at Deutsche Bank Center are a wonderful example of this. Located in the center of one of the world's most multicultural cities, the Deutsche Bank Collection at Columbus Circle reflects New York's globally renowned and vibrant contemporary art scene.
At the same time, the artists displayed across our communal floors, the heart of our headquarters, mirror the internationality of our business, our clients and our employees who inhabit this space. There are artists from over 20 nationalities on display across these floors, with equal gender representation. Over 40% of the artists are from racial and ethnic minority groups and this representation a reflection to the bank's Diversity & Inclusion initiatives.
The Deutsche Bank Collection not only supports living artists and local art communities through our extensive partnerships, but also creates an energizing working environment for our staff.
Click here to find out more about the Collection at Deutsche Bank Center.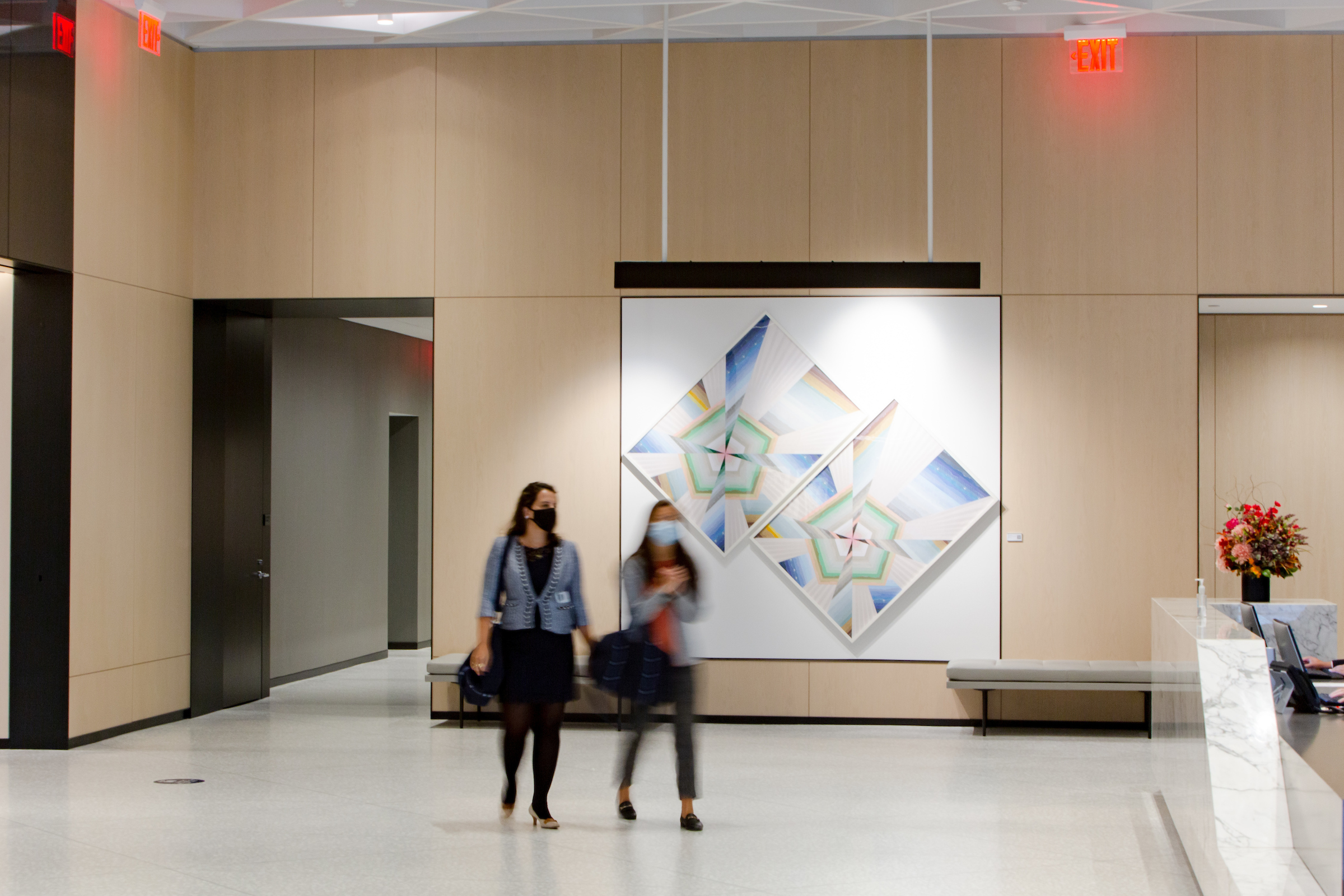 Haegue Yang at Deutsche Bank Center. Image (c) Liz Ligon.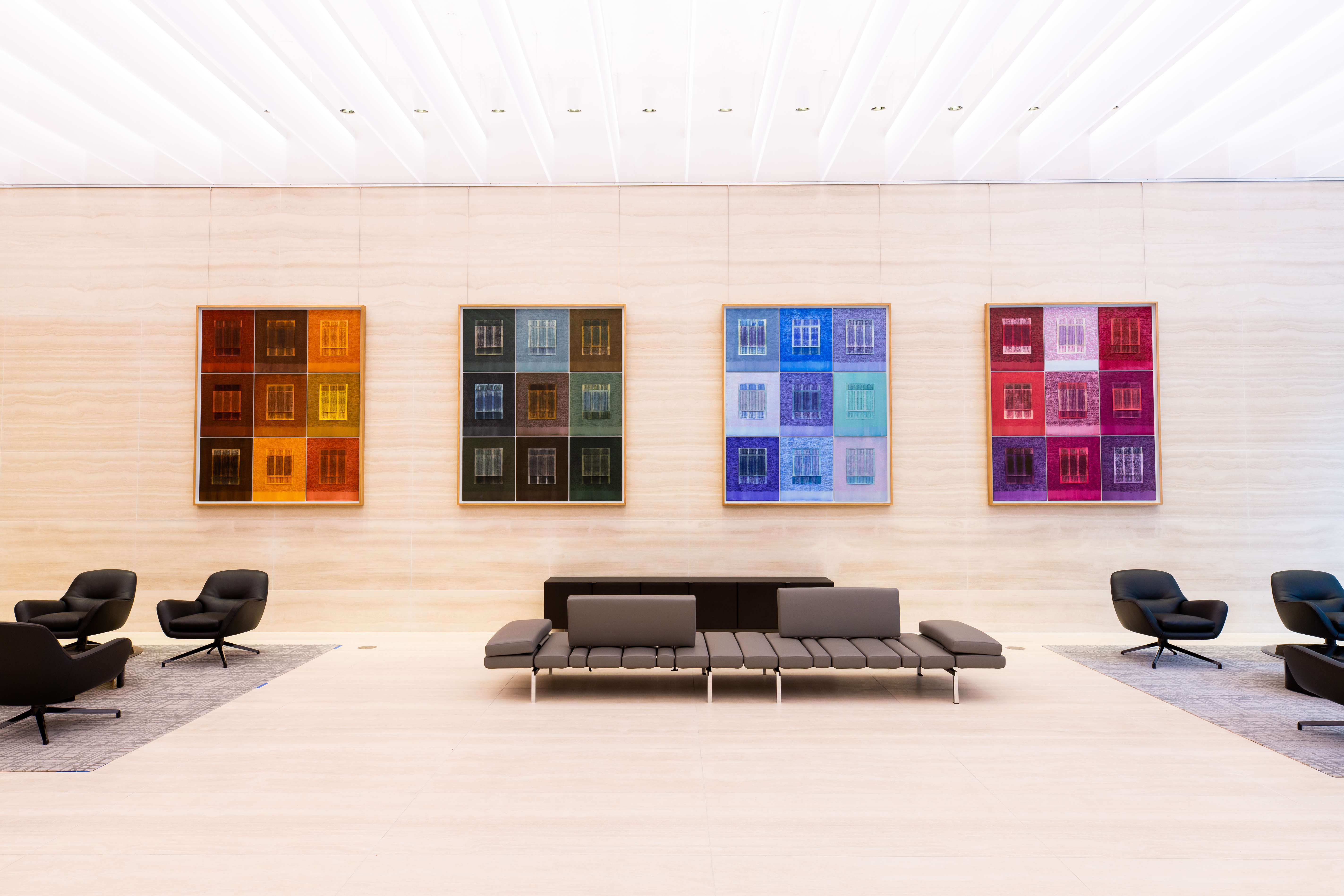 Idris Khan at Deutsche Bank Center. Image (c) Liz Ligon.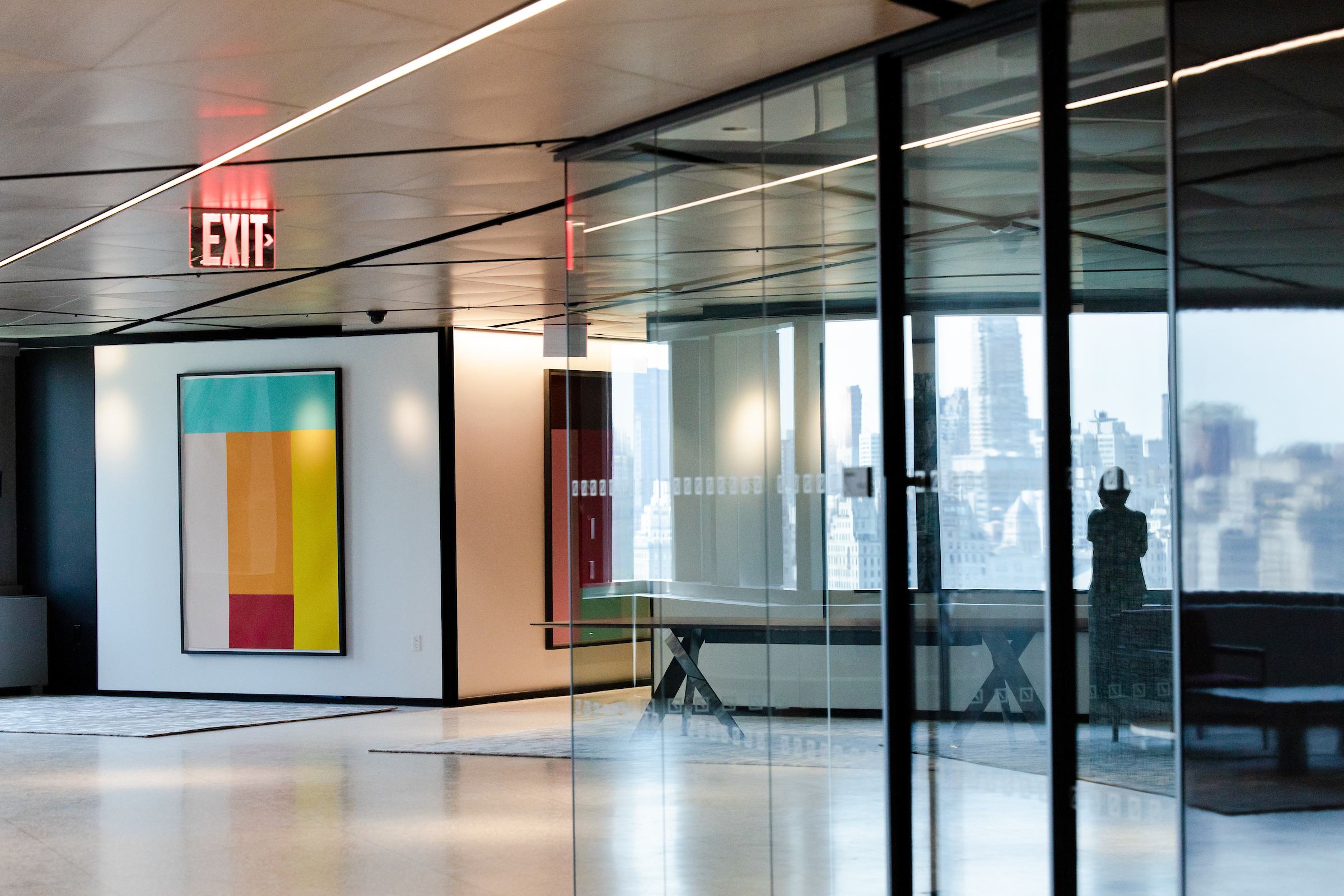 Imi Knoebel at Deutsche Bank Center. Image (c) Liz Ligon.