Honoring the women pioneers of New York City's housing and community development movement
On the occasion of the 20th anniversary of the Women on Wall Street® conference, the Deutsche Bank Americas Foundation (DBAF) and Global Social Finance (GSF) teams came to reflect on the historic, transformative role women have played in advancing social, environmental and economic progress around the world. Since a key focus of DBAF and GSF's work is helping disenfranchised communities enter the economic mainstream through a community development strategy, both teams came to appreciate the women leaders who pioneered that strategy: the instigators of the self-help housing movement that began in New York City in the 1970s.
A fair amount has been written on the dynamic of social change in New York City that formed in the 1970s, when the City lost over 800,000 residents and the City's housing administration responded with a policy agenda of "planned shrinkage." However, an important aspect of that history is often left out, which is that women were the first movers in challenging these government policies that exacerbated conditions in low-income neighborhoods, where streets were dangerous, businesses were closing and residents often lived in unheated, neglected buildings on the brink of abandonment. Women spearheaded impromptu organizations and galvanized their buildings and blocks to prevent property abandonment and create revitalization plans for their communities. Many of these local leaders founded not-for-profit community development corporations to further propel their agenda. In 1974, these groups formed the Association for Neighborhood Housing Developers (ANHD) to begin collectively advocating for policy changes at City Hall that recognized the viability of these self-help efforts.
The women profiled below drew on remarkable talents to realize their vision and originate today's community development sector. They built trust and support in their communities and taught themselves the intricacies of building renovations and real estate finance (to say nothing of the effort that went into funding their organizations, which had no clear private-sector or foundation interest at the time). Through their technical and organizing expertise, foresight, impassioned leadership and many personal sacrifices and risks, these important entrepreneurs took back their neighborhoods and, in so doing, built a strategy for essential public-private partnerships now in play in New York City and throughout the Americas and the world.
Genevieve Brown
"For Genevieve, the 'bricks and mortar' of housing and commercial redevelopment were just a means to achieve her audacious vision for rebuilding the social and economic fabric of a neighborhood best known as our nation's symbol of urban blight. She believed that everyone in the community must contribute to this process of rebuilding—from tenants and homeowners to local churches, police precincts, business owners and elected officials. She set the highest standards for herself and expected no less from the people she worked with and the community she so courageously served. I feel incredibly fortunate to have worked for MBD under Genevieve—having a front-row seat in realizing the historic revitalization of a community that had all but been written off."
Julie Sandorf, President, Charles H. Revson Foundation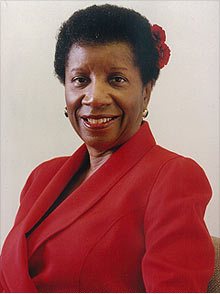 Genevieve Brown has been described as one of the architects of the New Bronx. During the 1970s, crime and drugs nearly destroyed her South Bronx neighborhood. The coalition of community groups she organized in response, called the Mid-Bronx Desperadoes, became the MBD Community Housing Corporation in 1980. Brown, then Genevieve Brooks, served as its executive director and president. MBD has developed over 2,400 low- and moderate-income housing units and attracted millions of investment dollars to revitalize this neighborhood. MBD is perhaps best known for Charlotte Gardens, a development of single-family homes that has become a nationally recognized model of urban renewal.
Margaret McNeill
I had the honor of working closely with Margaret as she preceded me as president of ANHD and coached me along into that leadership role when I was really quite green at the time. She had a remarkably dignified and elegant demeanor but was tough as nails when it came to defending her community and taking on the City during a huge battle to transfer City-owned buildings for long-term tenant ownership."
Gary Hattem, President, Deutsche Bank Americas Foundation, Managing Director, Global Social Finance, Deutsche Bank Trust Company Americas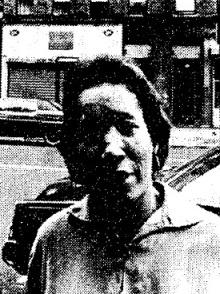 Margaret McNeill's legacy to West Harlem is the community-managed buildings and housing co-operatives formed during her time as president of the West Harlem Community Organization. These have protected generations of low-income residents from the effects of gentrification. As one of the first presidents of the Association of Neighborhood and Housing Development (ANHD), which provides a unified voice for grassroots housing groups, she helped define and establish its mission to ensure decent, affordable housing for all New Yorkers. Its member organizations have developed more than 80,000 affordable housing units in the City.
To read a New York Times article on Margaret McNeill and WHCO, click here.
Gloria W. Milliken
"Gloria opened her magnificent home to those of us working in the city's struggling neighborhoods. Her graciousness and generosity, and those magical evenings at her Fifth Avenue apartment, cemented our relationships and moved our work forward. Gloria was what she was, as they say—a wealthy woman with all the trappings of the rich. But she was no dabbler; she cared passionately about the issues that she was involved with and worked tirelessly on their behalf. She gave with all the energy and resources she had, and the institutions that she founded, ANHD among them, continue to give today and to remind us of this remarkable daughter of the City."
Henry Lanier, Senior Advisor, Forsyth Street Advisors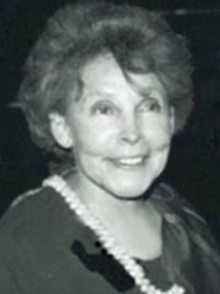 The philanthropist Gloria Milliken was a prominent advocate for affordable housing and homelessness prevention during her lifetime. She was instrumental in the formation of organizations that have improved the lives of thousands of New Yorkers. She was involved in more than 100 tenant associations. Organizations she co-founded include ANHD, Housing Conservation Coordinators, which creates low and moderate-income home ownership opportunities from abandoned buildings for the Hell's Kitchen community, and the New York Women's Foundation, which works to improve the lives of women and girls.
Ruth Nazario
"Ruthie Nazario was an invaluable gift to a struggling Lower East Side, which she helped rename Loisaida, in the 1970's and 1980's when buildings were burning and poor residents were living on drug-infested streets, in unheated buildings, on the brink of eviction or displacement. Ruthie was creative, spirited, insightful and supremely energetic. She had the technical expertise to devise a financing scheme to renovate dozens of abandoned buildings and the organizing capacity to deliver hundreds of painted bricks to the desks of unengaged bureaucrats. The memory that captures Ruthie's vision best for me was, early on, when she explained that she was fighting so hard for this community not only because things were so bad at the time, but because someday it was going to be taken away from us by the forces of gentrification. I didn't even know what that was, nor could I envision it. Ruthie knew."
Lisa Kaplan, Member, NYC Community Board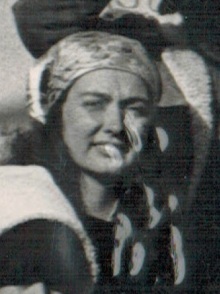 As executive director of community development nonprofit Adopt-A-Building, Ruth Nazario helped initiate some of the first community-based planning and housing rehabilitation in the US. The group grew out of voluntary grassroots efforts to improve housing and social conditions for low-income residents of East Harlem, and was representative of the broad-based, self-help community preservation movement that took root in run-down areas of the city. Rehabilitation by Adopt-A-Building returned many abandoned buildings to use. It was also active in organizing tenant ownership of buildings.
Leah Schneider
"Generous with advice and encouragement, elegant and gracious, Leah was my mentor, my moral compass, and my beloved friend. Her life story continues to be a source of inspiration to me and all those who had the great privilege to know her and work with her."
Laura Jervis, Executive Director, West Side Federation for Senior and Supportive Housing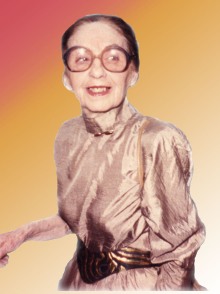 Leah Schneider was a longtime leader in the Manhattan Valley section of Manhattan. An immigrant from Poland who escaped the Holocaust, she was a lifelong activist who spearheaded the salvation of low-income housing in the neighborhood. She was a founding board member of the West Side Federation for Senior and Supportive Housing (WSFSSH), which was formed in 1976 to create housing that would meet the diverse needs of seniors and people with special needs. She was also a champion of the Bloomingdale Head Start program, one of the first in the country, and a founder of the Manhattan Valley Local Development Corporation, which supports businesses and employment in the neighborhood. Her legacy safeguards affordable housing for those counted among New York's most vulnerable.