BORN TO BE

UNSTOPPABLE

The Deutsche Bank youth
engagement program
Redefining leadership and fostering equity
Young women equipped with critical resources, skills and relationships are each finding their voice as empowered decision-makers with a vision for equity and success.
Sadie Nash Leadership Project engages over 700 low-income girls and young women, ages 11-22, in a range of programs that grow their capacity to envision and create change in their lives and their communities. By increasing the participation of women in social, political and economic decision-making, Sadie Nash seeks to question and redefine the nature of leadership and to promote perspectives and practices that are cooperative, accountable, ethical and effective.
Sadie Nash is part of the First Lady's Reach Higher initiative, which gives underrepresented youth the encouragement, tools, strategies and resources to overcome the obstacles they face and reach their college graduation day.
How it works
Our employee resource group Women on Wall Street (WOWS) is partnering with Sadie Nash on a series of volunteer experiences throughout 2015. Inspired by Sadie Nash's commitment to developing female talent, WOWS members are offering informational interviews and job-shadowing to these rising leaders.
Additionally, we partner with Sadie Nash to provide young women a range of college access and persistence services to ensure they not only get to college but graduate. Combining a supportive network of peers and mentors and a critical analysis of educational inequity, the program prepares participants to take ownership of their educational journey and meet head-on the challenges they will face as first-generation college students. These services include workshops for high school juniors on college prep and educational justice, a yearlong NashU program for seniors applying to college, trips to colleges, one-on-one college advising, Sister Circle discussion groups for alumnae in college, mentorship opportunities and more.
Disparity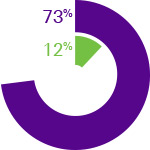 By age 24, only 12 percent of US students from low-income families will earn a bachelor's degree compared to 73 percent of their higher-income peers.
Source: Engle, Jennifer and O'Brien, Colleen (2007). Demography is Not Destiny: Increasing the Graduation Rates of Low-Income College Students at Large Public Universities.
Accomplishment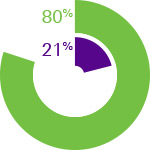 Over 80% of Sadie Nash alumnae graduate from college, compared to the NYC average of only 21%.
Photo credit (banner and teaser image): Breukellen Riesgo
What people are saying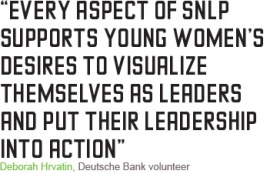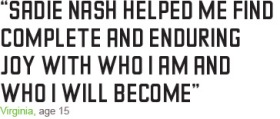 Program accolades
National Arts and Humanities Youth Program Award, The White House, 2013
Excellence in Summer Learning Award, The National Summer Learning Association, 2010
New York Times GOLD PRIZE for Overall Management Excellence, 2010
Meet "The Fixer," SNLP alumna (2002) Shanai Watson