BORN TO BE

CHAMPIONED

The Deutsche Bank youth
engagement program
Between 1990 and 2015, the share of Mexicans among New York City's Latinos increased nearly fivefold, putting this community of New Yorkers on track to becoming the City's largest Latino nationality over the next ten years.
The Mexican immigrant community in New York City is hardworking – they have the lowest unemployment rate among the City's Latino groups – but are trapped in low-wage jobs that keep individuals and families in or near poverty. Though adults are committed to charting new courses for their families both in the US and back home in Mexico, their children are underperforming academically – they have the lowest rates of school enrollment, educational engagement and degree attainment. Mexicans are a relatively new immigrant group and, compared to others, have fewer civic institutions, shallower community roots and the least developed English-language abilities.
Deutsche Bank's Anchoring Achievement in Mexican Communities initiative was designed to improve the long-term educational and economic well-being of children, youth and families of Mexican origin in New York City. The initiative aimed to ameliorate the barriers facing Mexican and Mexican-American students through relevant research and high-quality programs and services.
The initiative targeted young learners (pre-school through grade 3) who do not have the proper support to be ready to enter and perform in school, and high school students who need support to remain in learning activities that better equip them for advancement in the world of work. At the heart of this effort were neighborhood-based networks of nonprofits, schools, libraries and other community institutions.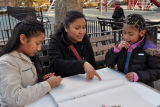 Deutsche Bank Americas Foundation engaged Community Service Society of New York to research education, employment and income trends for children and youth of Mexican origin in New York City, and their families. more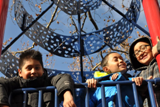 High Quality Programs and Services
The goals and strategy of the Anchoring Achievement in Mexican Communities initiative focused on strengthening the education pipeline for Mexican and Mexican-American students and deepening family engagement. more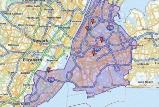 Anchoring Achievement supported "neighborhood networks" in all five New York City boroughs. Comprised of community nonprofits, schools, libraries and other organizations, each network served as an integrated education hub. more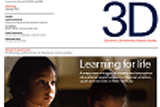 These Deutsche Bank publications and external articles and broadcasts outline the development, strategy and central goals of Anchoring Achievement in Mexican Communities. The original RFP for the initiative is also included. more
Related news
February 7, 2017
Convening highlights equity and civic engagement
CSR Americas' third Thought Leaders Forum, exploring racial and economic equity, ended with a celebration of Anchoring Achievement's measurable impact. more