Derek Fordjour 2018 Deutsche Bank NYFA Fellow
Art, Culture & Sports is pleased to announce Derek Fordjour as the Deutsche Bank New York Foundation for the Arts (NYFA) Fellow for 2018.
Fordjour creates paintings, sculptures, installations, and dense, layered collages that explore figuration as well as the nuanced themes of competition, pageantry and performance. Using sourced figures such as actors, spectators, cheerleaders and players in sports and entertainment, Fordjour seeks to dissect engendered perceptions, especially those unique to American culture. Fordjour's works, including his sculptures and installations, are thoughtful investigations of complex subjects such as race, gender, power, uniformity, teamwork and opportunity. Fordjour received a Master of Fine Arts degree from Hunter College in New York and a Masters in Education from Harvard. He recently received accolades for his installation at the Sugar Hill Children's Museum in Harlem and is working on an upcoming Billboard project for the Whitney Museum of American Art. American-born of Ghanaian parents, the artist grew up in Memphis, TN, with a perspective of both African and American cultures. The artist lives and works in New York and shows with Night Gallery in Los Angeles, Josh Lilley Gallery in London, and Luce Gallery in Turin, Italy.
Deutsche Bank has supported the NYFA Fellowship Program and the selection of a NY visual artist annually since 1999. Fellows receive cash grants and it is the only national grant where finalists are selected by a panel of peers in their specific discipline.
For more information:
https://www.nyfa.org/awards-grants/artist-fellowships/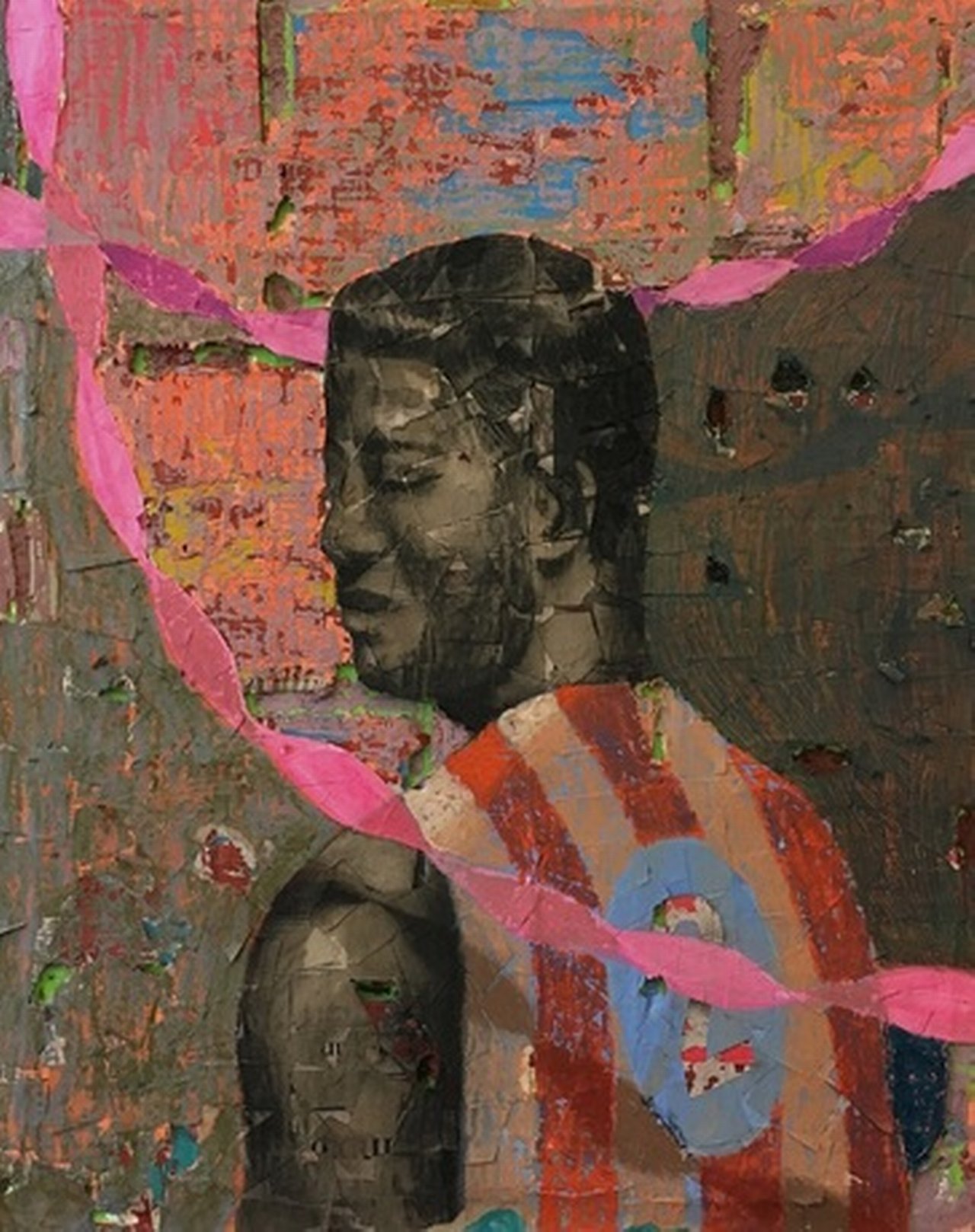 Derek Fordjour, "No. 83," 2018. Acrylic, charcoal and oil pastel on newspaper mounted on canvas. Courtesy of Derek Fordjour