Diamond jubilee in Pakistan
A forerunner of Deutsche Bank in Asia, Deutsch-Asiatische Bank (DAB) opened its first Pakistani branch in Karachi, country's commercial hub, on January 24, 1962.
Deutsche Bank branch in Karachi has celebrated 60 years of business in Pakistan on January 24, 2022. With two branches there in the meantime – the other opened in Lahore in 1983 – the bank now employs close to 100 people in the country.
Exploring the possibilities of improving German-Pakistani trade relations
Rewind to 1889, when a syndicate of renowned stock corporation banks and private bankers founded Deutsch-Asiatische Bank (DAB) as a special institution for the East Asian market with its headquarters in Shanghai. The institution set up branches in China, Japan, and other countries in Asia before World War I and II destroyed its branch network and business activities. DAB relaunched in Hamburg in 1953.
In 1960, representatives of DAB traveled to Pakistan to examine the possibilities of opening a branch office there to improve German-Pakistani trade relations.
With permission received in the summer of 1961 from the State Bank of Pakistan to establish a branch office in Karachi, DAB moved into the Ralli Building on McLeod Road (now Chundrigar Road) – the first company to use the property in an area that was undeveloped at the time but is today known as Pakistan's Wall Street.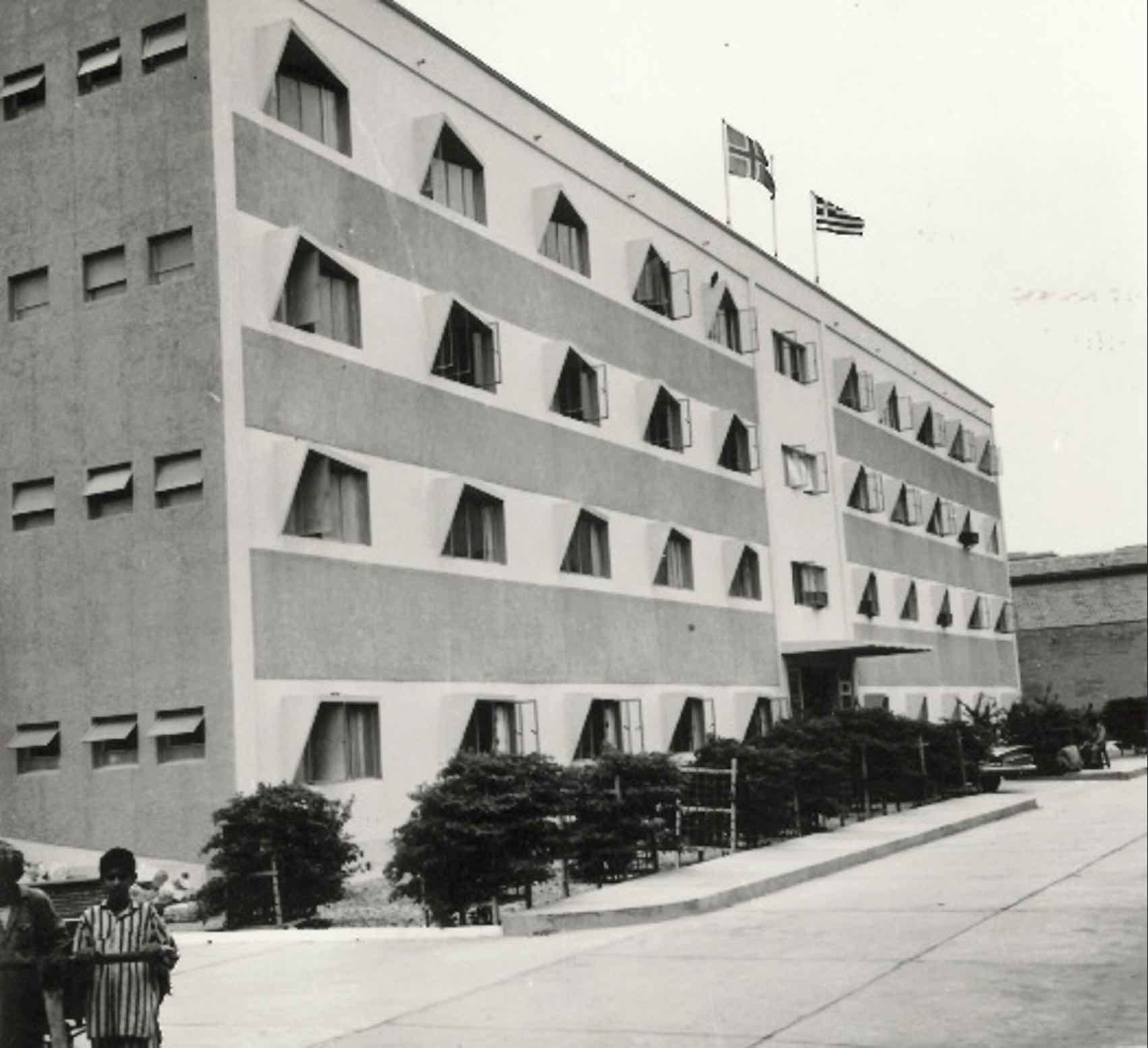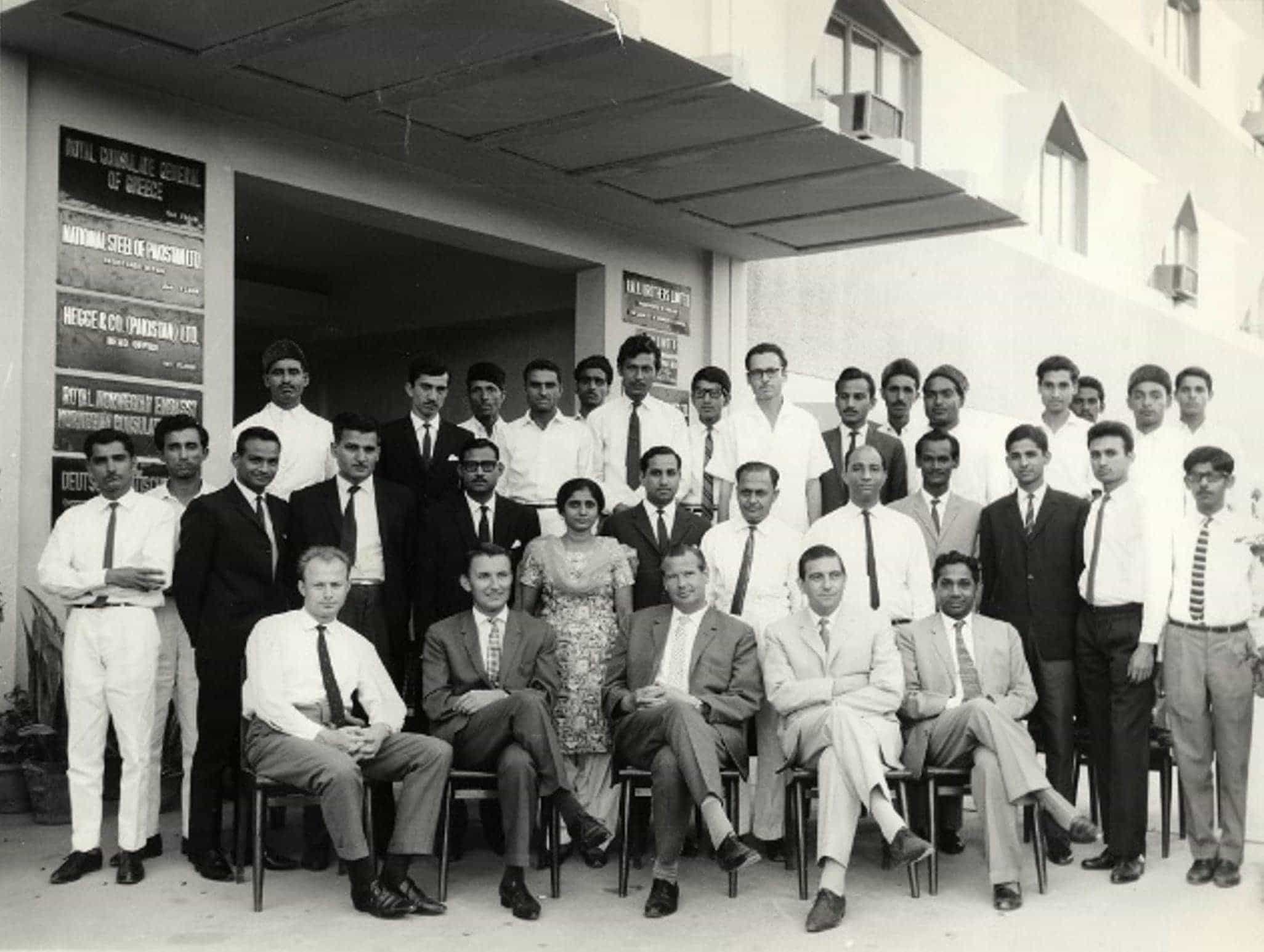 First building of DAB Karachi branch and staff members in 1962.
And so the branch was officially opened in January 1962. It quickly established good relations within industrial and business circles and was soon financing trade with the Federal Republic of Germany and providing banking services for German-Pakistani joint ventures.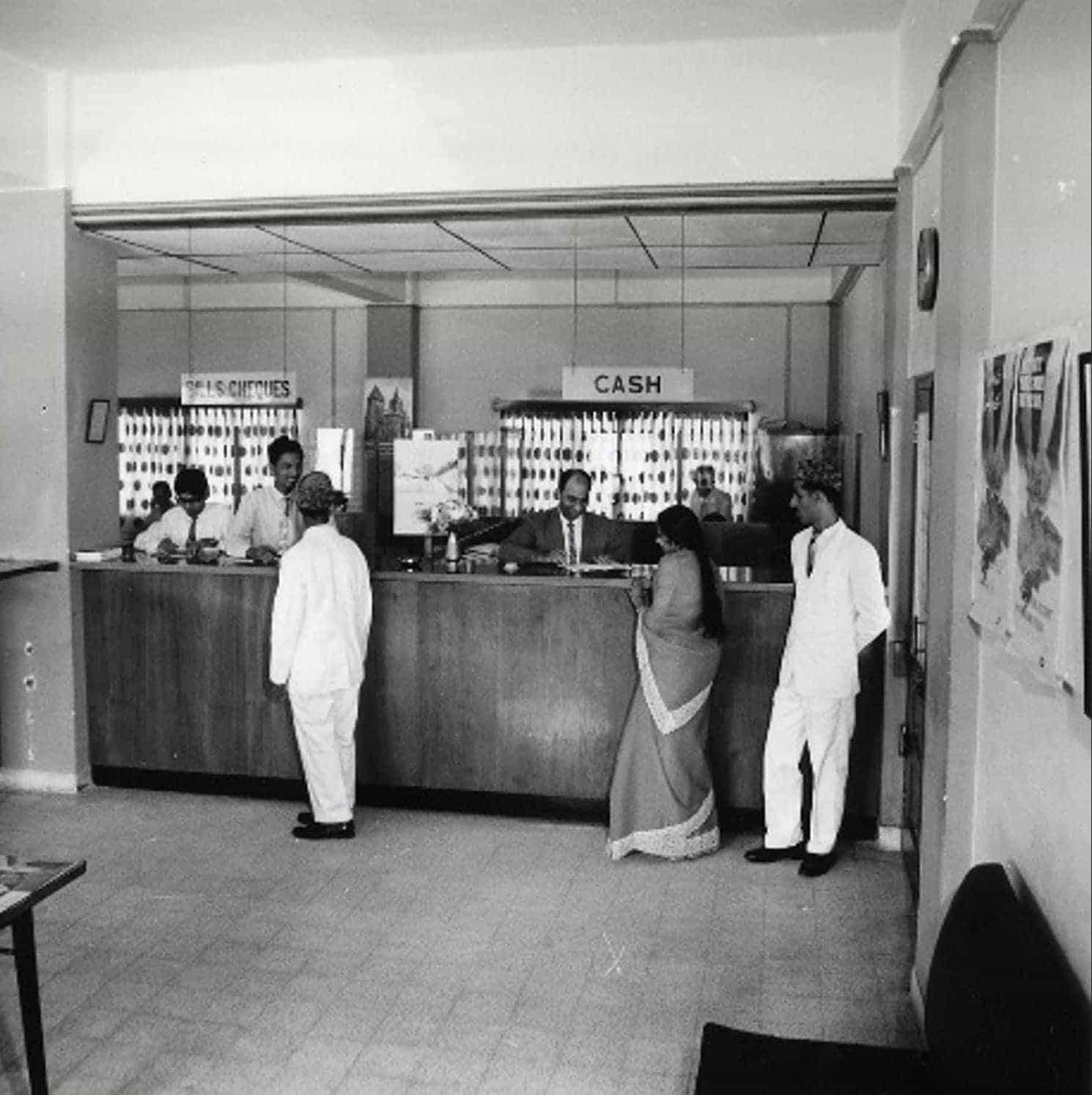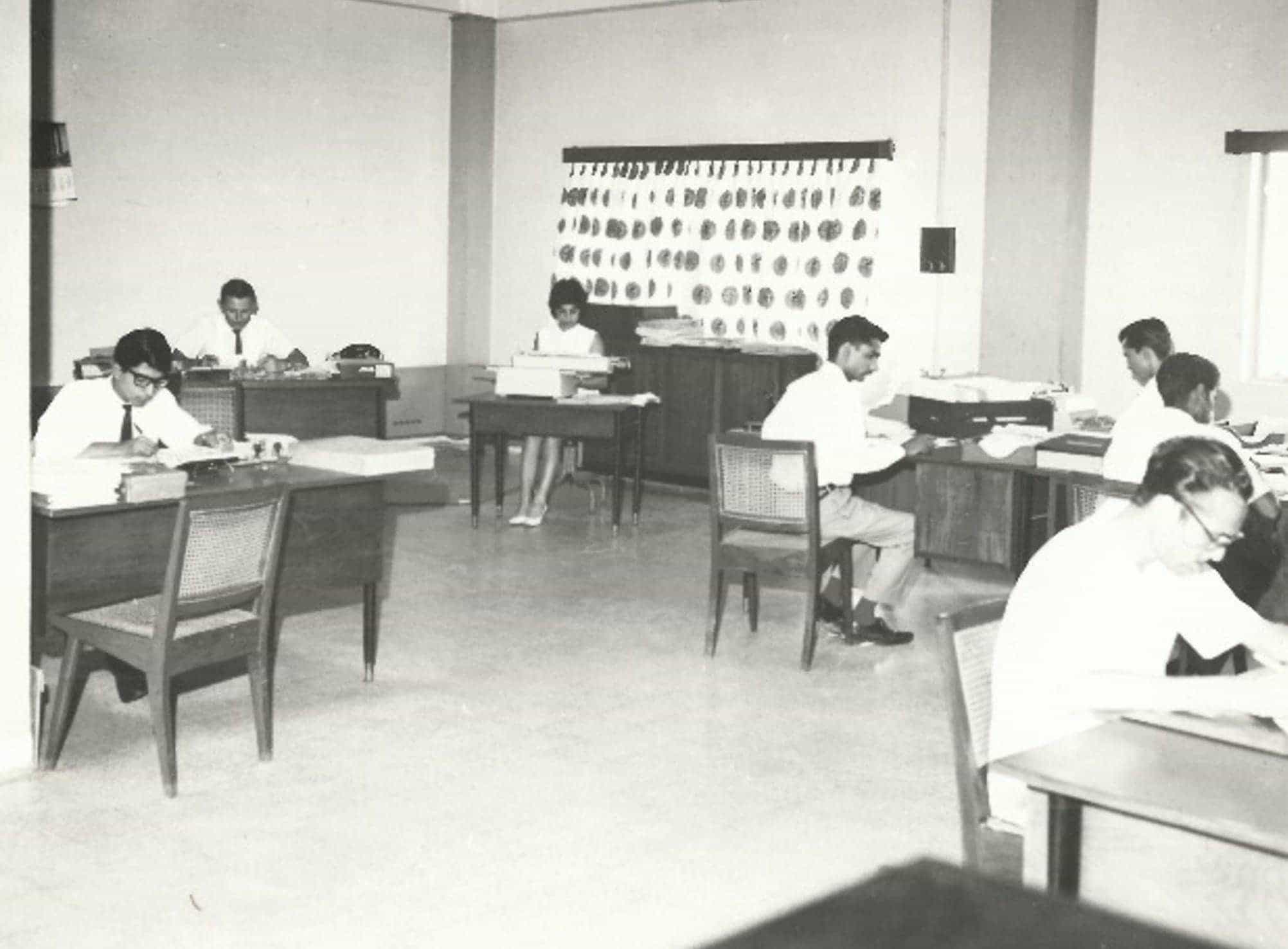 Business in the Karachi branch in 1964.
From Deutsch-Asiatische Bank to EURASBANK to Deutsche Bank
Together with partner banks of the European Banks' International Corporation (EBIC Group) Deutsche Bank founded European Asian Bank (EURASBANK), which the former Deutsch-Asiatische Bank was merged into in 1972. The Karachi branch was subsequently integrated into EURASBANK.
At the end of 1977, the Karachi branch moved to the newly built Unitower on Chundringar Road.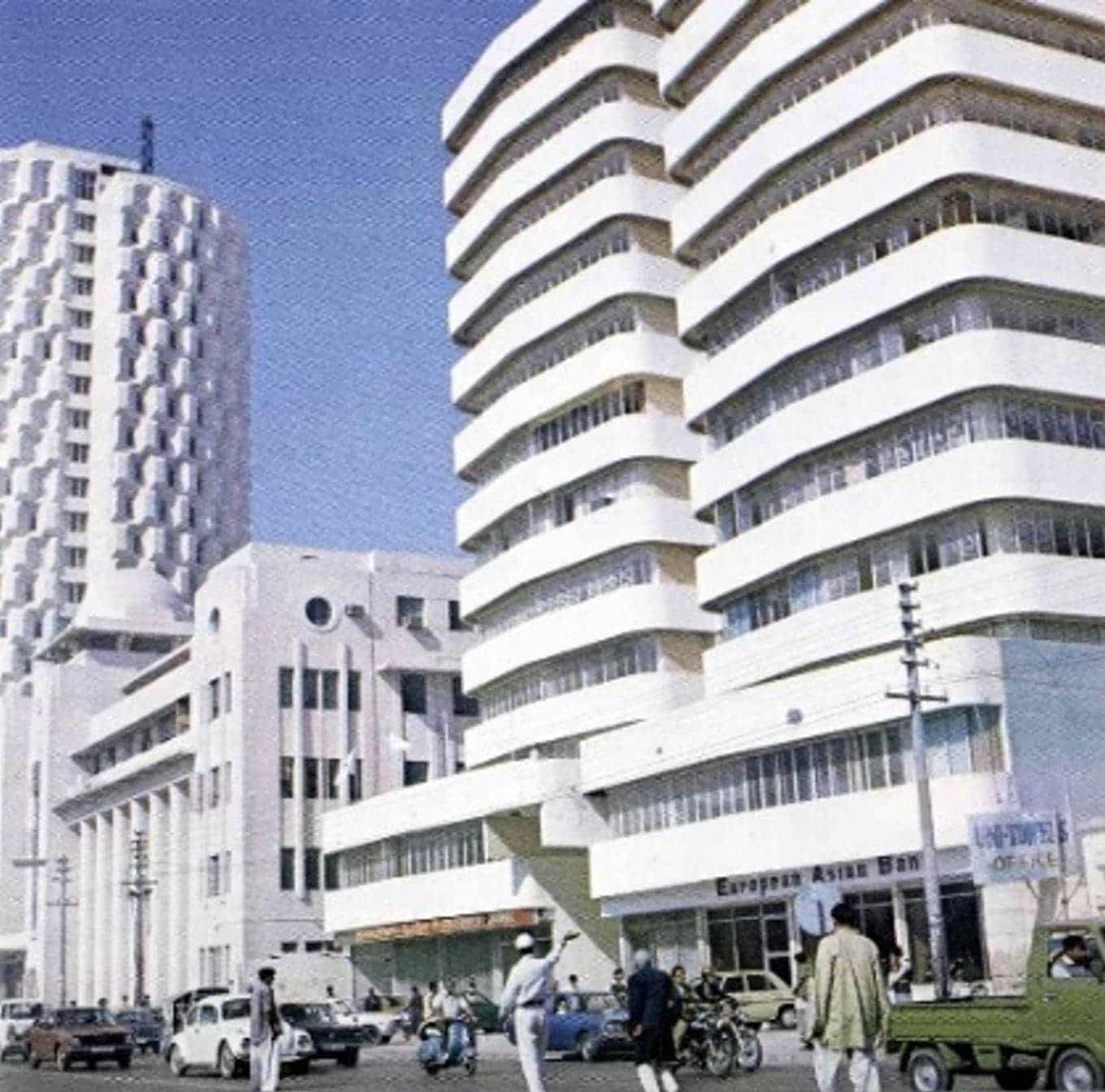 EURASBANK Karachi branch in 1977.
In 1983, EURASBANK opened a branch in Lahore.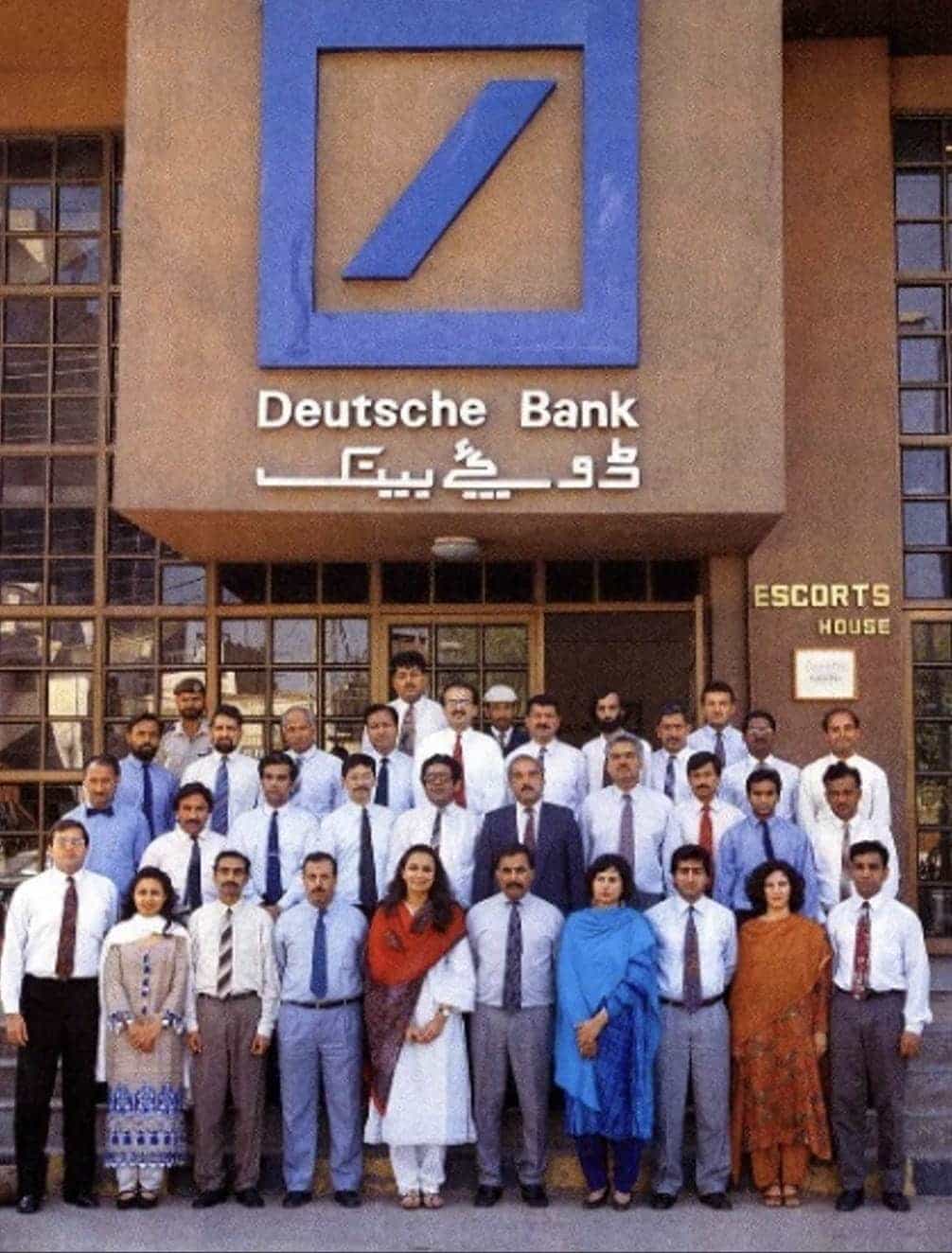 Staff members of Lahore branch in 1994.
Deutsche Bank increased its stake in EURASBANK from 60 to 75 percent in 1986 and changed the name of the institution to Deutsche Bank (Asia), which was then merged with the parent bank in 1988. The branches in Karachi and Lahore began to operate under the name of Deutsche Bank AG.
Evidence of the expertise and strong business it had built in Pakistan over the years, in 2004 the Islamic Republic of Pakistan chose Deutsche Bank to arrange its first sovereign bond issue since 1999.
Later, after almost four years of absence, Deutsche Bank led the Islamic Republic of Pakistan's return to the global capital markets in March 2021. Shortly afterwards, in June 2021, Deutsche Bank was selected to lead Pakistan's first green bond issuance for the local Water and Power Development Authority (WAPDA).
About Deutsche Bank in Pakistan
Today, Deutsche Bank employs close to 100 staff in its Karachi and Lahore branches. With a strong local presence, Deutsche Bank offers Pakistan-based clients with a wide range of Corporate and Investment Bank products and services, including foreign exchange, fixed income sales and trading, cash management, trade finance and treasury solutions for corporates (current, saving and deposit accounts, overdraft facilities, structured and vanilla trade finance solutions, etc.).
Having access to the expertise of the bank's regional and global teams, Deutsche Bank Pakistan also offer corporate clients based in the country corporate finance solutions, M&A advice, debt and equity capital market products (both conventional and ESG compliant) and structured trade finance solutions.