Deutsche Bank moves to White Square in Moscow
New real estate investment underscores bank's commitment to Russia
This week Deutsche Bank opened its new state-of-the-art office in White Square, Moscow's historic central business district, where the bank is relocating.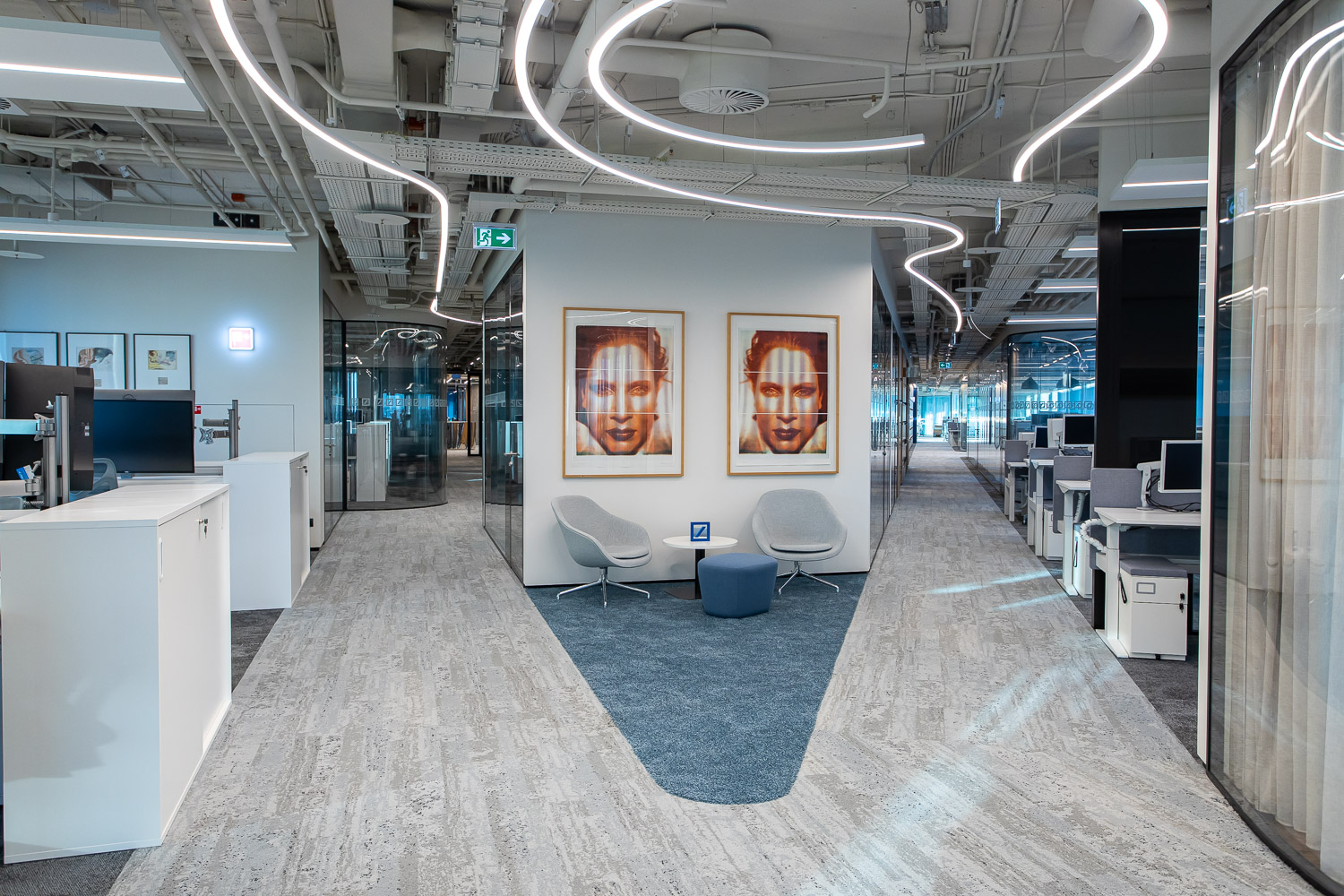 The new White Square office will accommodate all Deutsche Bank employees in Moscow, as the branch embraces a contemporary, flexible workplace design to cultivate the bank's principles around the future of work.
Borislav Ivanov-Blankenburg, CEO & CCO for Deutsche Bank in Russia said: "Deutsche Bank's new Moscow office represents a significant investment and commitment to the Russian market. Set in a world-class location, the new workspace is technologically advanced, innovative and open. The space visually reflects our principles of openness and transparency, improves the workplace experience, offers greater flexibility, and underpins our ambition for the future".
Deutsche Bank's new office is the result of collaboration between Deutsche Bank staff and a specialist design agency that focuses on flexible working environments. The new space provides employees with flexible workspaces, a variety of alternative working areas and standard working desks, along with informal communication areas and recreational zones.
The new Moscow office has been designed with sustainable principles to improve the office's eco-footprint and to reflect the bank's commitment to sustainable operations. Recycled materials are integrated into the design wherever possible, including the carpets which cover 80% of total floor space. Water and energy saving technologies have been used, and the office features presence sensors to ensure energy efficient LED lights are only switched on when needed.
Ralph Fiermann, Chief Operating Officer for Deutsche Bank in Russia commented: "Deutsche Bank's new office is designed to provide a harmonious, state-of-the-art and flexible workspace that brings colleagues together and fosters an atmosphere of increased teamwork, collaboration and efficiency, while adhering to the most rigorous environmental standards. An open plan design facilitates collaboration across the whole office, with its attractive, modern interior indicative of Deutsche Bank's brand".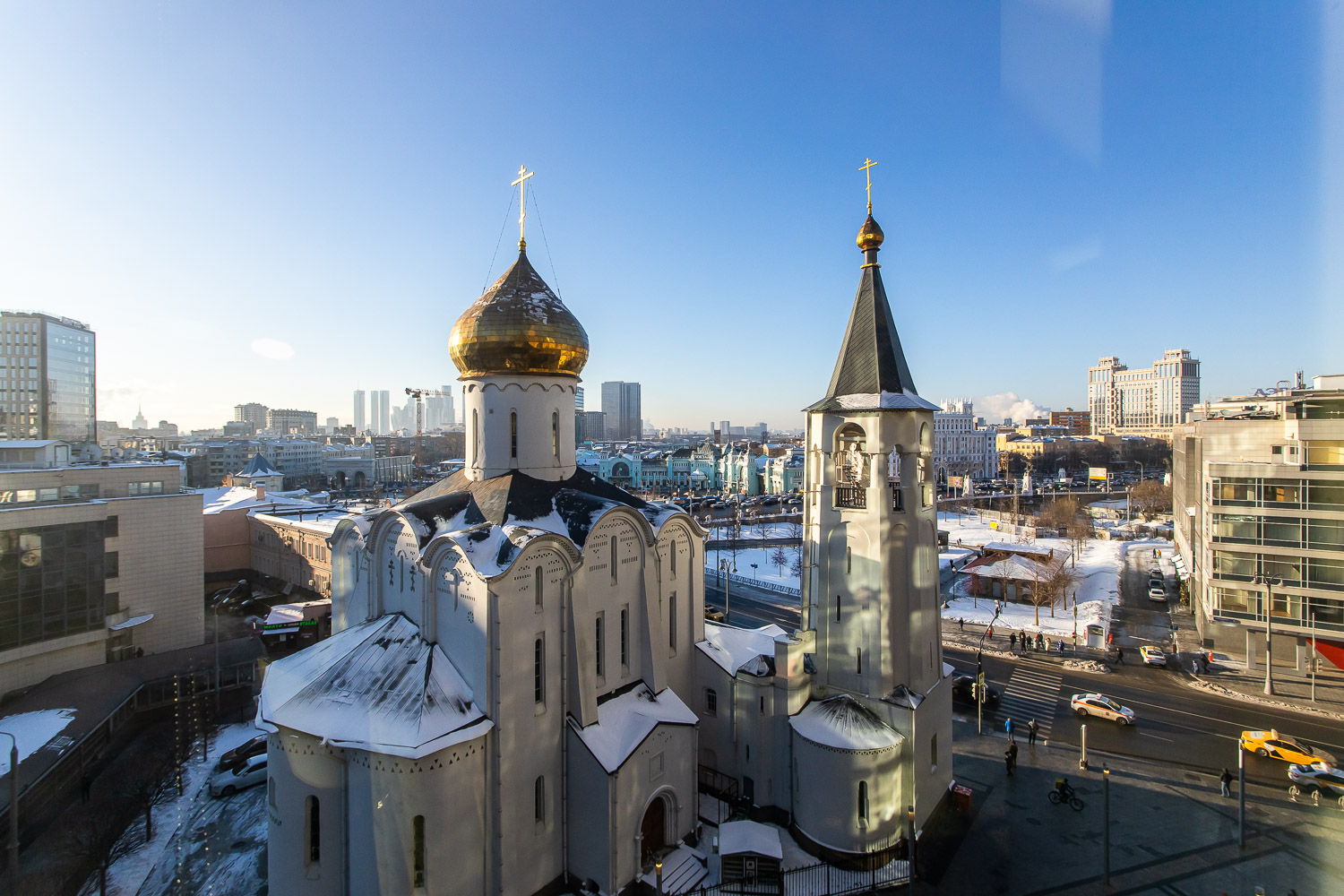 For further information please contact:
Deutsche Bank AG
Media Contact
Phone: +7 495 363 2844
E-Mail: db@em-comms.com
About Deutsche Bank
Deutsche Bank provides retail and private banking, corporate and transaction banking, lending, asset and wealth management products and services as well as focused investment banking to private individuals, small and medium-sized companies, corporations, governments and institutional investors. Deutsche Bank is the leading bank in Germany with strong European roots and a global network.
Deutsche Bank Ltd. (Deutsche Bank Russia), a subsidiary of Deutsche Bank AG, is one of Russia's leading international banks. Since 1998, Deutsche Bank Ltd. offers its domestic and foreign corporate clients a broad range of corporate banking services. The Bank's clients include leading Russian and multinational companies.
Disclaimer
This release contains forward-looking statements. Forward-looking statements are statements that are not historical facts; they include statements about our beliefs and expectations and the assumptions underlying them. These statements are based on plans, estimates and projections as they are currently available to the management of Deutsche Bank. Forward-looking statements therefore speak only as of the date they are made, and we undertake no obligation to update publicly any of them in light of new information or future events.
By their very nature, forward-looking statements involve risks and uncertainties. A number of important factors could therefore cause actual results to differ materially from those contained in any forward-looking statement. Such factors include the conditions in the financial markets in Germany, in Europe, in the United States and elsewhere from which we derive a substantial portion of our revenues and in which we hold a substantial portion of our assets, the development of asset prices and market volatility, potential defaults of borrowers or trading counterparties, the implementation of our strategic initiatives, the reliability of our risk management policies, procedures and methods, and other risks referenced in our filings with the U.S. Securities and Exchange Commission. Such factors are described in detail in our SEC Form 20-F of 20 March 2017 under the heading "Risk Factors". Copies of this document are readily available upon request or can be downloaded from www.db.com/ir.